John Hollmeyer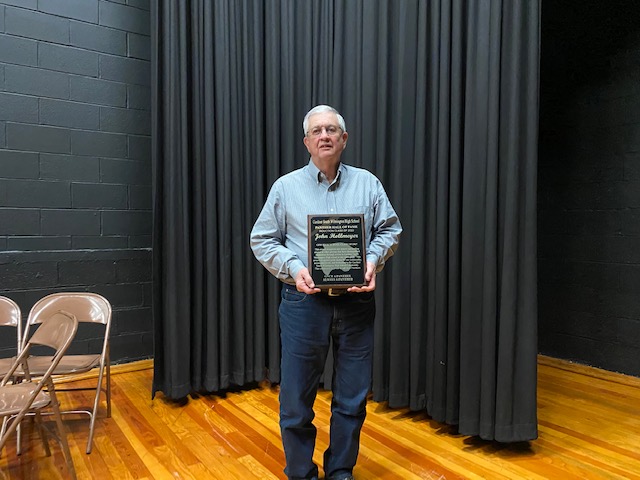 Mr. John Hollmeyer
John Hollmeyer represents the GSW class of 1967.
While at GSW John played basketball and baseball and was in the play his junior and senior year.
Mr. Hollmeyer served in the US Army from 1969-1971, serving in Germany and Vietnam. John retired from the Illinois Department of Transportation and currently works part time for Reeves Funeral Home. Mr. Hollmeyer was a volunteer fireman and EMT for the Gardner Fire Department for many years, and also served on the board. He is a member of the Gardner American Legion, The Coal City VFW, the Selective Service Board, and the Grundy County Hospice Board, where he is currently the Vice President. He has been nominated to represent Gardner as the Grand Marshall for the Grundy County Corn Festival Parade. Mr. Hollmeyer volunteers his time to help out in the community any time he can. He has volunteered at South Wilmington Grade School, St. Lawrence mobile food truck, was chosen to be on the new GSW superintendent search committee, and many others over the years. In 2018 he received the Community Service Recognition Award for the Gleaners.
John enjoys spending time with family and friends and playing golf.
We are proud to call this active community member and proud GSW alum, Mr. John Hollmeyer, a Panther Hall of Famer.