Katy Wepprecht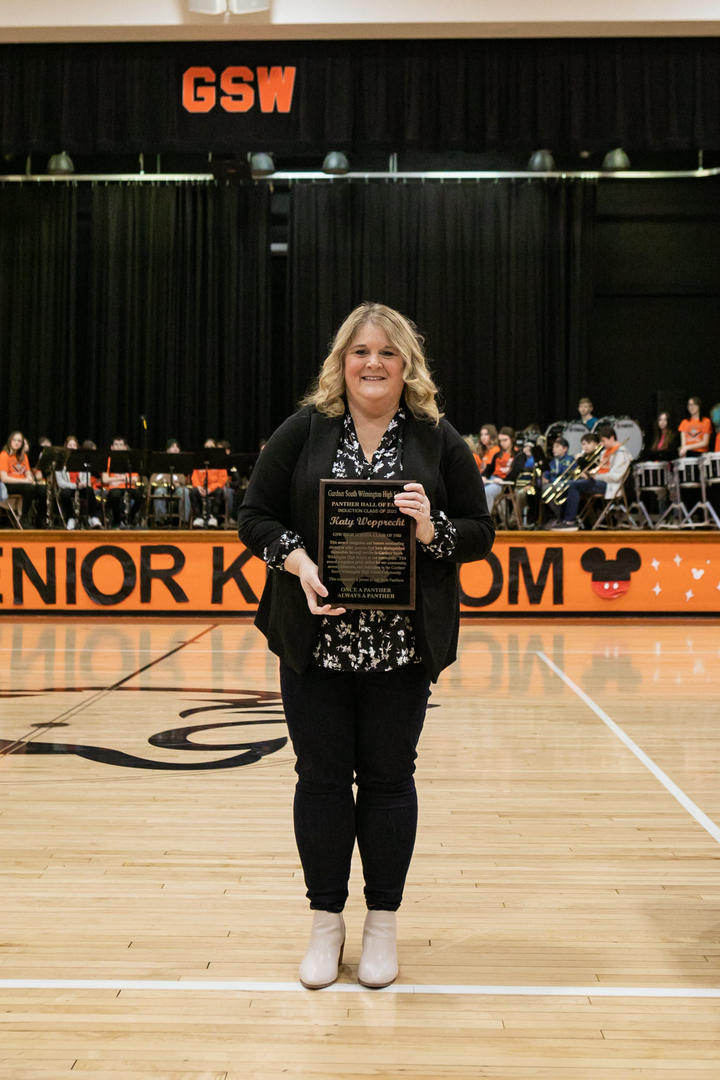 As a Panther, Katy Wepprecht participated in many clubs as well as a sport from 1984 – 1988. She was a Cheerleader, as well as a member of the Math Team, Student Council, National Honor Society, Illinois State Scholar Valedictorian of the Class of 1988
After high school, Katy attended Illinois Wesleyan University and graduated with the Class of 1992 with a bachelor of arts in Accounting
After graduating from college, Katy worked as an accountant and analyst for several companies in the Casino industry.
She married her husband Jeff, who has two sons, Shane and Matthew. Katy decided to leave the casino industry only to work part-time and be closer to home so she accepted employment from Dibble Enterprises where she has been employed as a staff accountant for the past 15 years.
Katy has always had a passion for volunteering in her community. Her first taste at volunteering in her hometown was coaching the "Red" team during her summers home from college. She has also given her time to various groups such as the South Wilmington Parents Club, volunteer CCD teacher for St. Lawrence Catholic Church, Party in the Park summer festival, and the Gardner Area Band Boosters. She has served as a school board member since 2005 when she started on the South Wilmington Grade
School board of education and now serves on the GSW HS BOE as vice president. If there is a fundraiser at the school, Katy is always willing to help the sponsors sell their items to the community. Her network of alumni friends always supports her efforts.
Katy saw a band program that was in need of a strong connection between the boosters and the band director so she decided to make it her mission to help build the band back up to what it was in her youth. She was never a member of the band herself but with her oldest son Shane being a member, it became her passion to help in any way possible and to see it grow into the successful program it now is. As her closest alumni friends and family members can tell you, she was relentless and successful at recruiting alumni of all ages to come and play with the band in the early years of Leone's leadership when the band was small and our students needed their talent and support during pep band at the halftime performances. She has led the boosters and successfully held three large fundraisers in the community to support Mr. Leone's band trips to Washington, DC, Nashville, TN, and most recently to Mt. Rushmore.