Phil Jerbi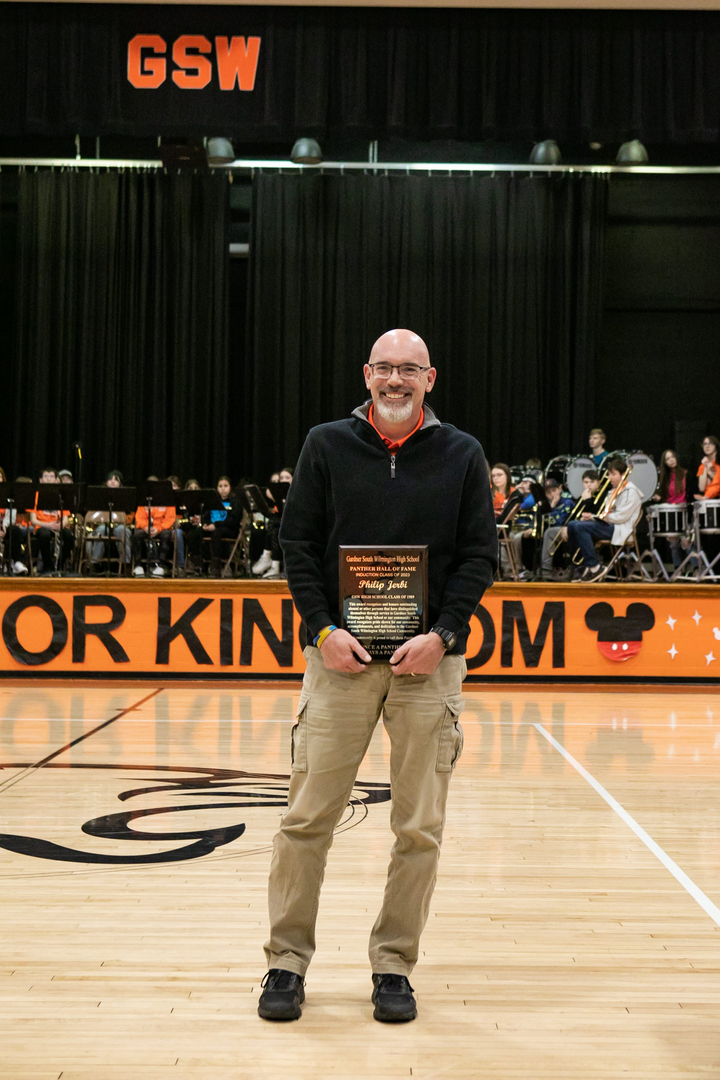 As a Panther, Phil participated in four different sports at GSW from 1985-1989. At one time, he held the school record here at GSW in the 3200-meter run and was one of the most prolific 3-point field goal shooters in the State of Illinois finishing his career as a Panther with a 45% shooting percentage from behind the arc.
He has spent the last 28 years as a teacher, coach, and athletic director at Genoa-Kingston High School in Genoa, Illinois. He taught technology, construction, graphic design, and architecture for 18 years and was named the Illinois Technology Teacher of the Year on two different occasions while his industrial technology students tallied 128 individual regional champions, 30 state medalists, four individual state champions, and a team State Title in 2009. He created and directed a student internship work-study program in conjunction with local companies and was an integral part of designing and constructing a new High School and athletic complex in Genoa in 2003. He also won a national award for developing a student-based athletic field maintenance program.
As a track, cross country, and basketball coach, he coached multiple student-athletes at the state level with 76 state qualifiers in track & field including 10 state medalists. He has coached 62 school or conference record-holders in boy's track & field and 14 in boy's basketball.
As athletic director for the past 10 years, he has helped 122 student-athletes from GK get recruited to become athletes at the collegiate level, including both of his daughters. He has developed multiple winning programs including a Boys' Soccer program and a Competitive Dance program which both advanced to the State final four, multiple quarterfinal and semifinal appearances in Football, and just recently celebrated a State Championship in Class 2A Girls Volleyball this past fall. He has also officiated thousands of games, meets, and matches in five different sports and hosts clinics to get young people involved as athletic officials.
Phil currently lives in Genoa with his wife Kathy, while his two daughters Alexandra and Kaitlyn and both attend college. He thoroughly enjoyed his time at GSW, has always loved the small-school setting and community, and attributes much of his success to his experiences growing up in Gardner surrounded by the people of this great school district.