Biography
Mrs. Kukman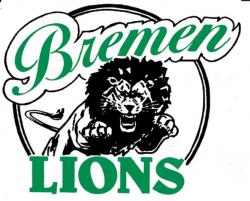 Contact Information tkukman@gswhs73.org

I was born and raised in a small Northern Indiana town. Bremen Indiana - Our mascot was the Lion

My graduating class had 98 students in it.

I graduated from high school in 1985.

At Bremen High School I was on the Girls Swim Team and Girls Basketball Team during all four years of high school. I was also in the Pep Club, and "B" club (Varsity Letterman's Club)

​My greatest memory of high school is when our girls basketball team went to Semi-State in Fort Wayne. We lost in overtime. Our picture still hangs in the hall.

When I was in high school we were in a 1 class system. That means during the state tournament everyone played everyone, no matter your size.

During High school and college days I worked as a waitress at the B&B Restaurant in Nappanee, Indiana for seven years.

After High School I went to Bethel College in Mishawaka, Indiana. Bethel got a new name this summer. It is now Bethel University. They have the same mascot. They are the Pilots.

​I played college basketball

I was the Vice-President of my class during the first three years

During my Senior year I was the President of my class

I was elected as a homecoming princess during my Senior year

Served on several committees throughout college

I traveled to Senegal, West Africa in 1988 (the summer before my senior year in college)

I majored in Secondary Social Studies Education, and Psychology. I have BA in both

I also have a Driver Education Endorsement and a Coaching Endorsement from Bethel College

I student taught at Mishawaka High School in Mishawaka, Indiana

I graduated from Bethel College in 1990.

My first job was in Milledgeville, Illinois as a social science/driver education teacher and I coached girls basketball (5 years)

We were the Missiles. - There is an actual Missile on the front lawn of the high school.

I taught there for eleven years.

I came to GSW in 2001

In 2005 I received my Master's Degree in Education from Saint Xavier University.

I taught Social Science and Driver education until 2009.

I currently teach Driver Education full time at GSW

I have been the NHS Advisor for sixteen years.

I currently live in Morris, Illinois with my husband and three children.

We had an extended family living arrangement. My mother lived with us until January 2015. She was diagnosed with Dementia in 2010 and could not live alone any longer. She lived with us for four and a half years until she passed away on 1/10/2015.

My oldest son graduated from Eastern Illinois University. He majored in elementary education. He is now working as an intern for Campus Outreach Ministries and he is stationed at EIU. My daughter graduated from JJC with her Associates of Arts in 2019 and is a Junior at Eastern Illinois University. She played softball at JJC for two years. My youngest son graduated from Morris Community High School in 2019 and is a freshman at JJC.

This summer I painted several stepping stones to look like baseballs and softballs. I am going to start making some with broken China, mostly things that were my Grandmothers and my moms. Those creative things really make me happy. None of my work is nice enough to sell but I just feel so much peace when working with my creative side. I am looking forward to buying a sewing machine some day and learning to sew, and a cricket machine so that I can create things and paint on wood.