VOTER REGISTRATION
If you want to register to vote......See Mrs. Kukman
You will need your drivers license and you will need to know the last 4 digits of your social security number.
I am available 4th Period.
I eat during B lunch, I can register you then also if you make arrangements with me ahead of time.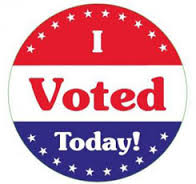 VOTER REGISTRATION
I am a Deputy Registrau for Grundy County. My primary group for registration is the student body at GSW but I can register adults in the community. I am a volunteer and have been registering students at GSW since 2003. If you would like to register please contact me before 7:45am or after 3:00pm during the school week.
Registration is now open.
Items required for registration

​Last 4 digits of your SS#
Driver's License
Address
Email is optional